Another year completed for Landstruction and what a successful year it was!
From building a garden at the RHS Chelsea Flower Show to Designing and building Deep south themed Gardens for Hickory's Smokehouse, we really have done it all! To start off, we are looking right back to January 2018, where we completed our first garden of the year...
HICKORY'S SOUTHPORT
The Deep South themed Garden for Hickory's Smokehouse in Southport was inspired by the traditional American Deep south houses.
Board walks, tall vegetation and a planting scheme made up of ornamental grasses such as Deschampsia, Molinia and Miscanthus are used throughout the garden to maintain the Deep South Theme. The grassland is interspersed with flowering perennials such as Allium, Rudbeckia and Coreopsis. Also featured is a fallen oak tree which acts as a children's play area.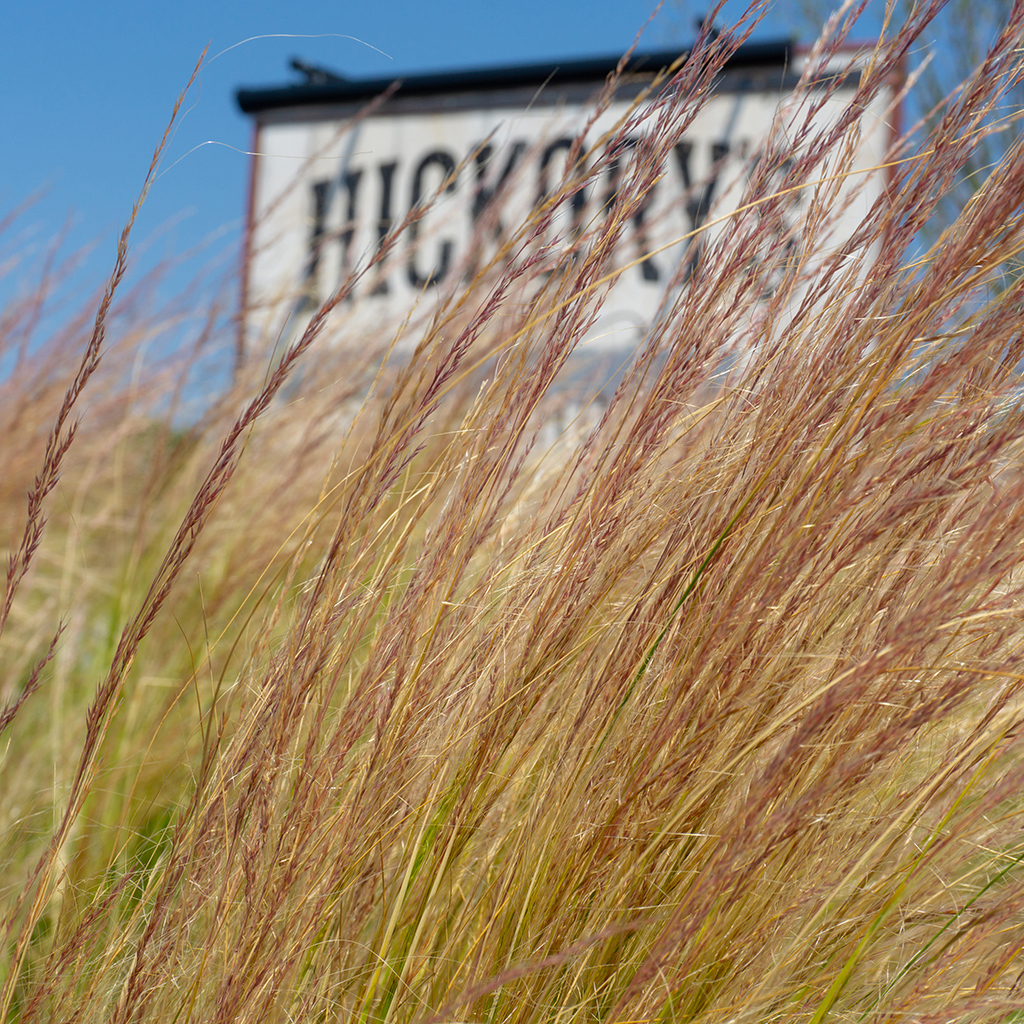 ISO Accreditation 
After months of hard work and preparation throughout the early months of the year, Landstruction were accredited ISO9001 Quality Management and ISO14001 Environmental Management Standards by the International Organisation for Standardisation (ISO).
Being known as accreditations only to be achieved by larger companies such as Coca Cola, it was quite the highlight being handed the certificate in Landstruction HQ.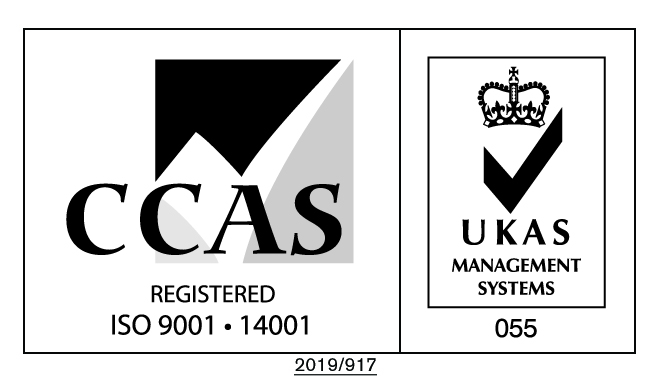 CHESTER ZOO
The next major project that came along, was for Chester Zoo who asked Landstruction to 'landstruct' three Gardens for their Wild World's Festival.
The Botanist Lab, The Dormouse Garden and The Pheromone Zone (which was Designed by our In-House Design and Construction Manager), all highlight the fantastic work that the Zoo undertake to aid with the conservation of wildlife around the country.
Landstruction were later awarded a BALI Award for two of the Botanist Lab and the Pheromone gardens, in the category – Regeneration Scheme under 500k.
For More info on Landstructions work at the Wild World Festival Click HERE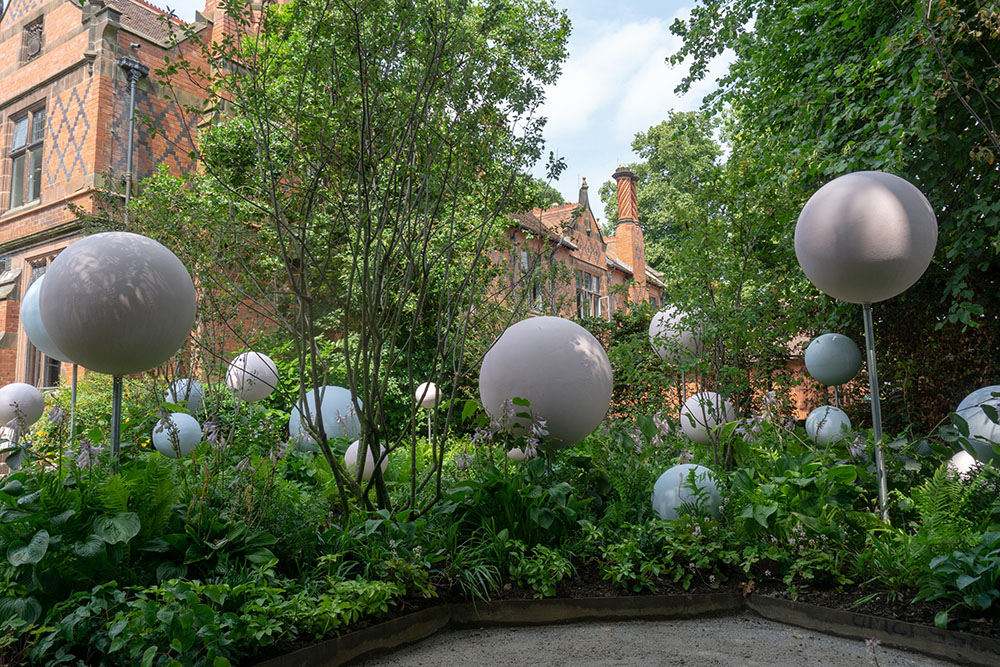 RHS CHELSEA FLOWER SHOW
The RHS Chelsea Flower show, a calendar event for Landstruction to attend with its sister company Big Hedge Co was the next stop of the year.
Landstruction completed its first ever outside space at this year's show. Designed by our in house Design and Construction Manager the garden was inspired by the natural landscape. It featured a dry river bed with soft planting running through the garden. A unique Taxus baccata (English Yew) screen ran through the space bringing the outside inside into the custom built conservatory.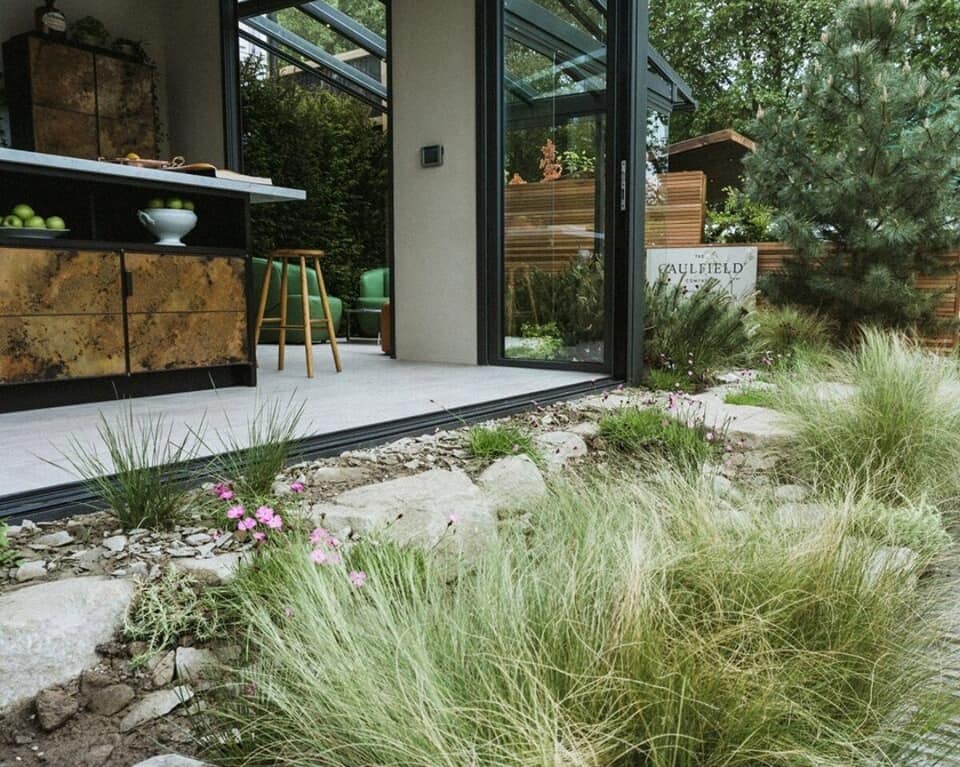 Southport Flower Show
In July, we were approached by Jason O'Donnell Design to help with the build of his 'Once Upon A Time Garden' at the Southport Flower Show. The inspirational garden celebrated the amazing work and patient support provided by Macmillan Cancer Support.
The Garden went on to win a gold medal and be highlighted on the BBC News.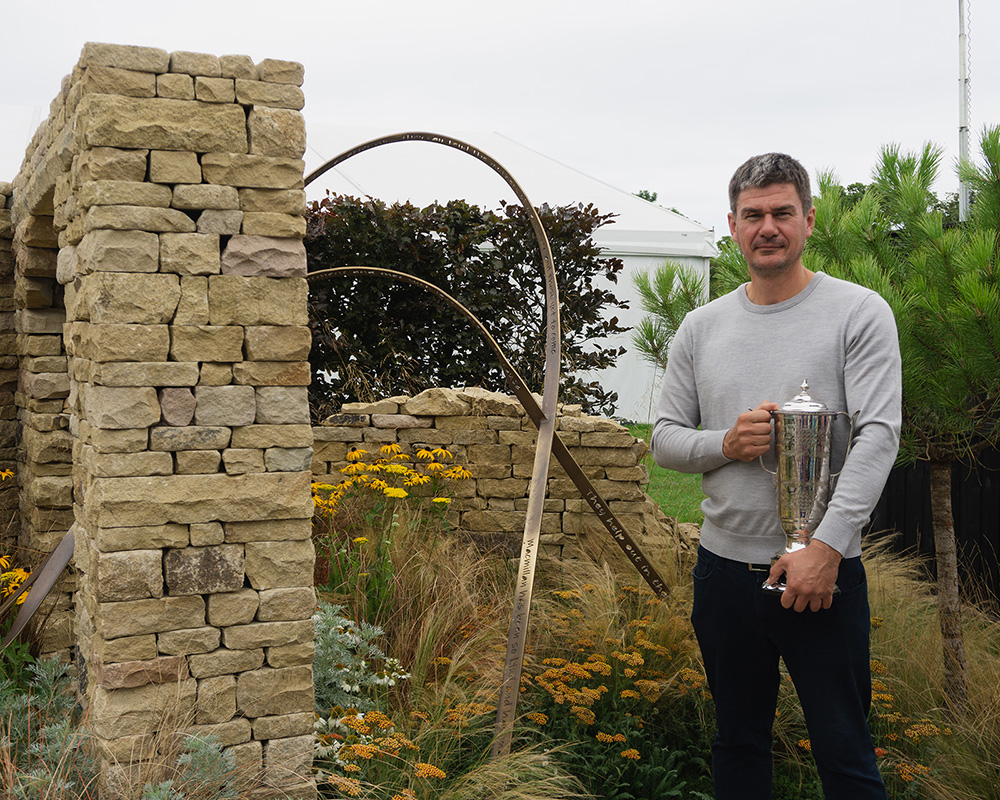 REDROW 100,000 HOME
Throughout 2018 Landstruction has had teams-based working on Redrow sites across the North West of England and North Wales, undertaking Soft Landscaping and Fencing jobs day in day out.
In September, Landstruction was asked by Redrow to landscape the grounds and the Public Open Site around their 100,000 House. It was an absolute honour to be asked to undertake the works, which were later praised by many of the Redrow team as looking fantastic.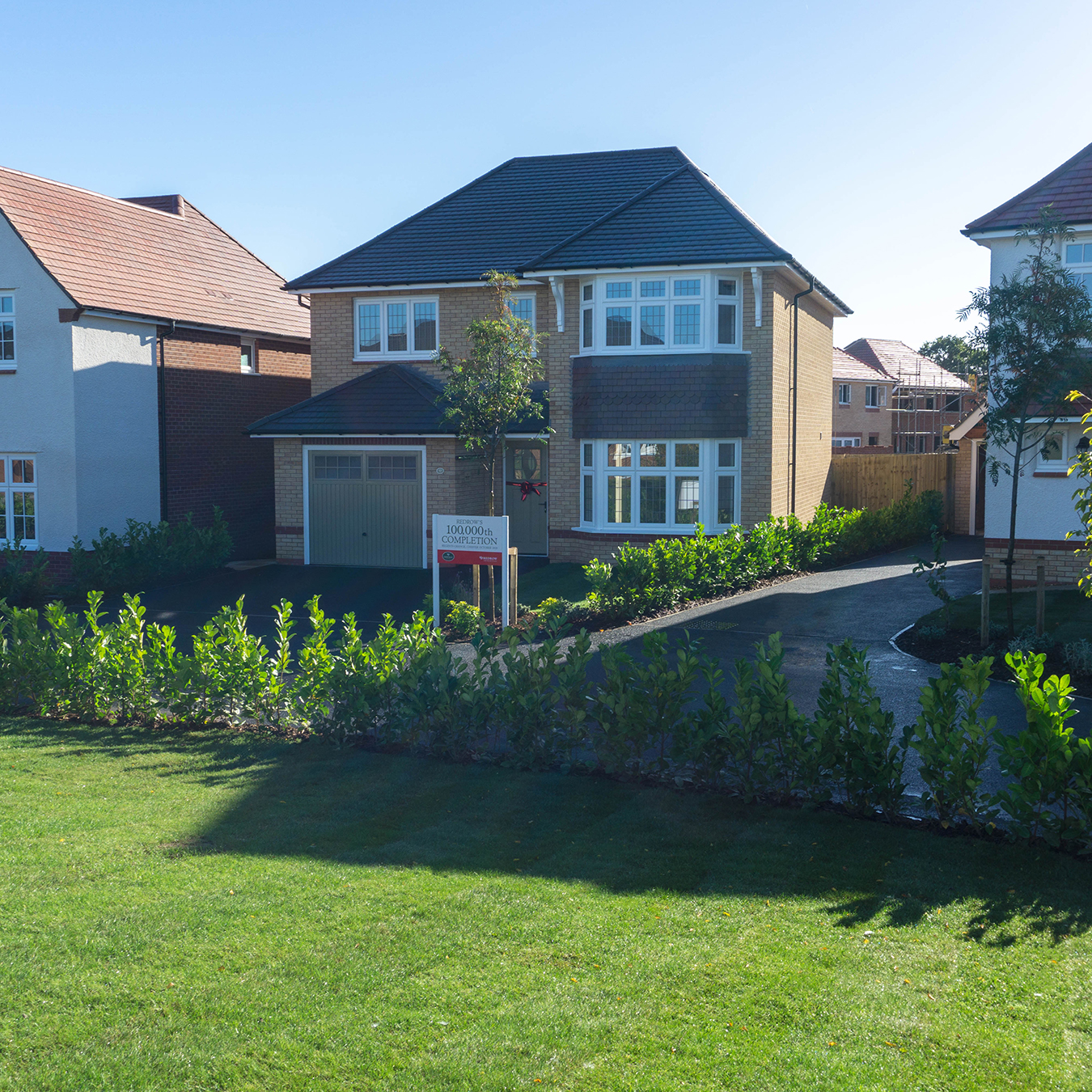 Llangefni Bin Store
Landstruction's specialist Hard Landscaping have had extremely busy year working on private jobs across the North West, however one job that I would like to highlight is the Llangefni Bin/Cycle Store which was 'Landstructed' for Dawnus Construction back in November.
The Bespoke store was built from the finest Western Red Cedar wood, making it more of a piece of art than a bin store! Adding a touch of class to the entire site, this bin/cycle store has been fully future proofed for years to come!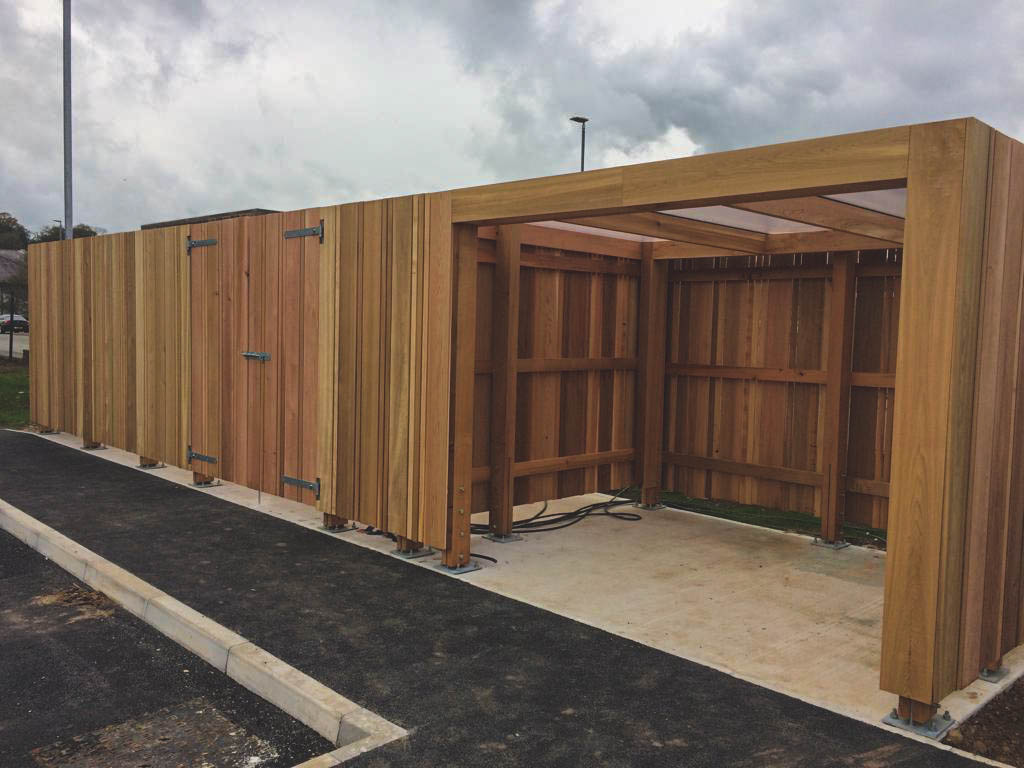 Sky Tykes
After the Triumph of the Wild World's Festival at Chester Zoo, Landstruction were asked to return and install a Children's rope course to replace the existing crazy golf course.
The project started by our hard landscaping teams breaking out the existing crazy golf course and levelling the ground. A 250m² area was then concreted. Landstruction worked with Innovative Leisure, who specialise in children's rope courses, to fit their Sky Tykes junior course. The course features zip wires and rope climbs.
Following installation of Sky Tykes course, Landstruction installed 80/m of half round picket fencing to surround the climbing area, followed by 400m of turf around the concrete edge. The old Kiosk has been brought back to life by replacing the corrugated roofing and giving the outside a new coat of varnish.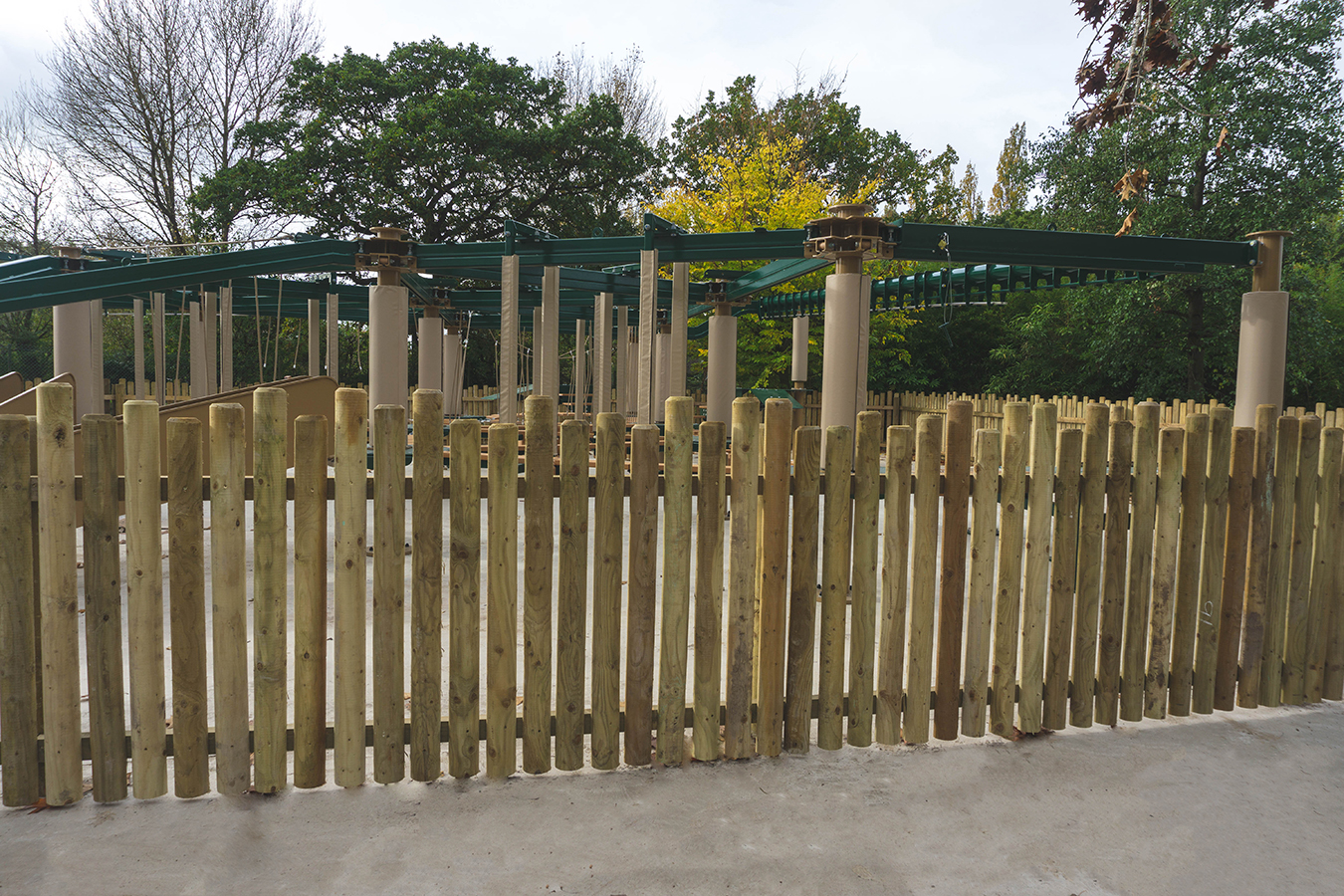 New Yard
In 2018, Landstruction grew a significant amount, taking on new projects, clients and increasing our workforce, the decision was made to extend our yard area. Landstructions Yard extension doubled the already existing storage space that they already had. The extension allowed much more space for our fencers to use as storage.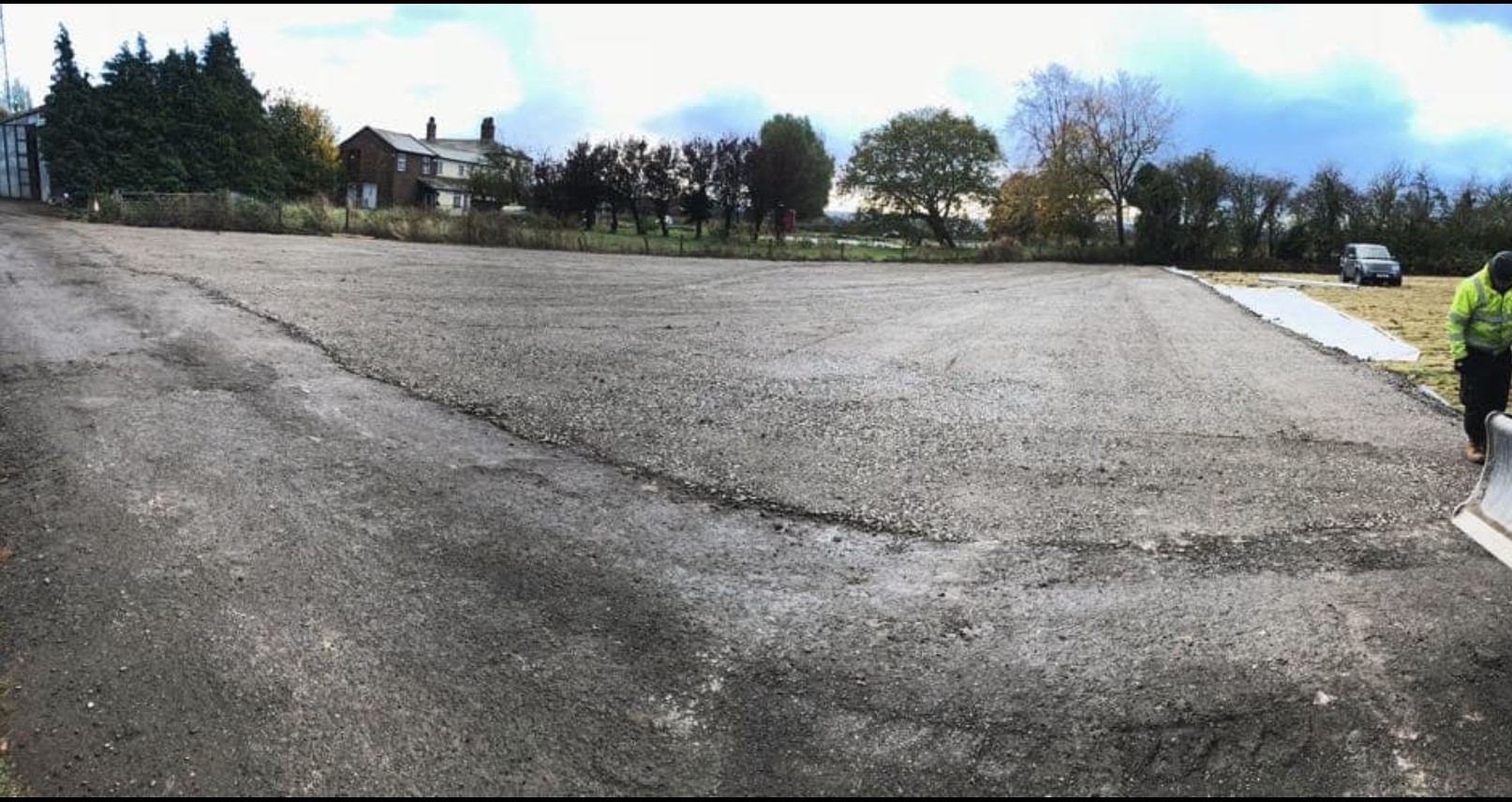 Hickory's Crewe
Just as we started our year, we finished it in a very similar way - Designing and building a garden for the brand-new Hickory's Restaurant in Crewe.
Just like the Southport garden, the Deep South theme runs throughout the garden. The Garden features; Flowering perennials such as Rudbeckia, Agastache, and Echinacea and ornamental grasses such as Miscanthus, Deschampsia and Molinia, a bespoke tree house and a hollowed-out tree stump fire pit.
The garden has been had extensive use over the Christmas period, receiving nothing but positive comments.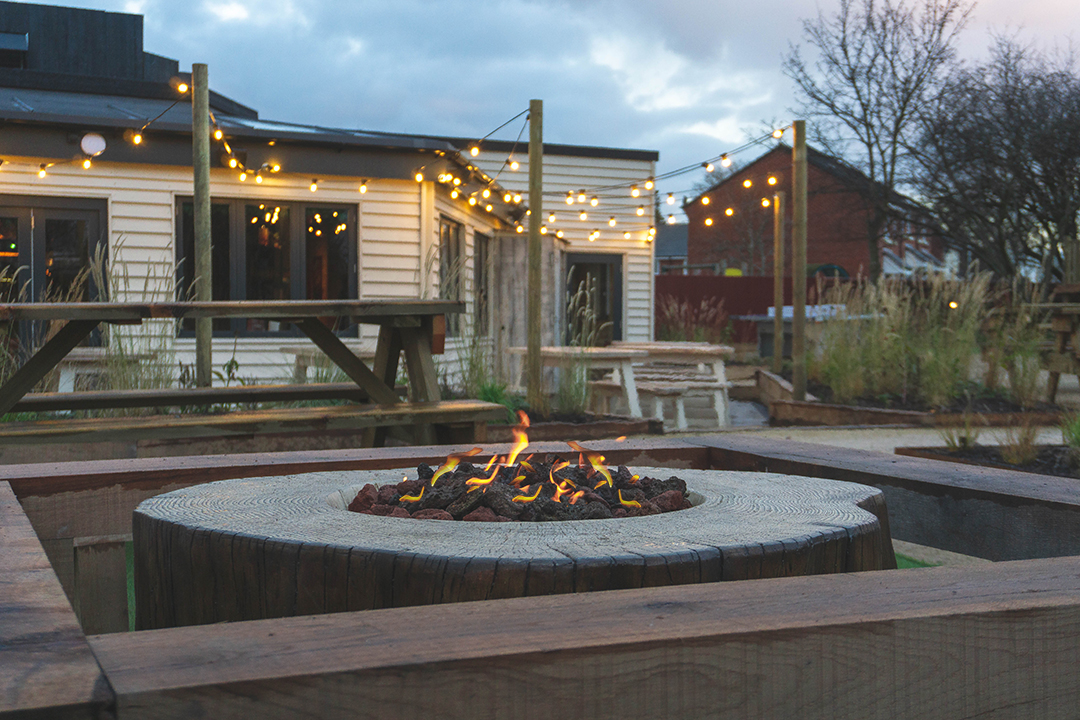 Bulb Planting A55
Landstructions Maintenance teams completed a massive planting job along the A55 in North Wales at the end of 2018.
Over 50,000 Blue Bell and Daffodil bulbs were planted through night and day shifts along a massive stretch of the road.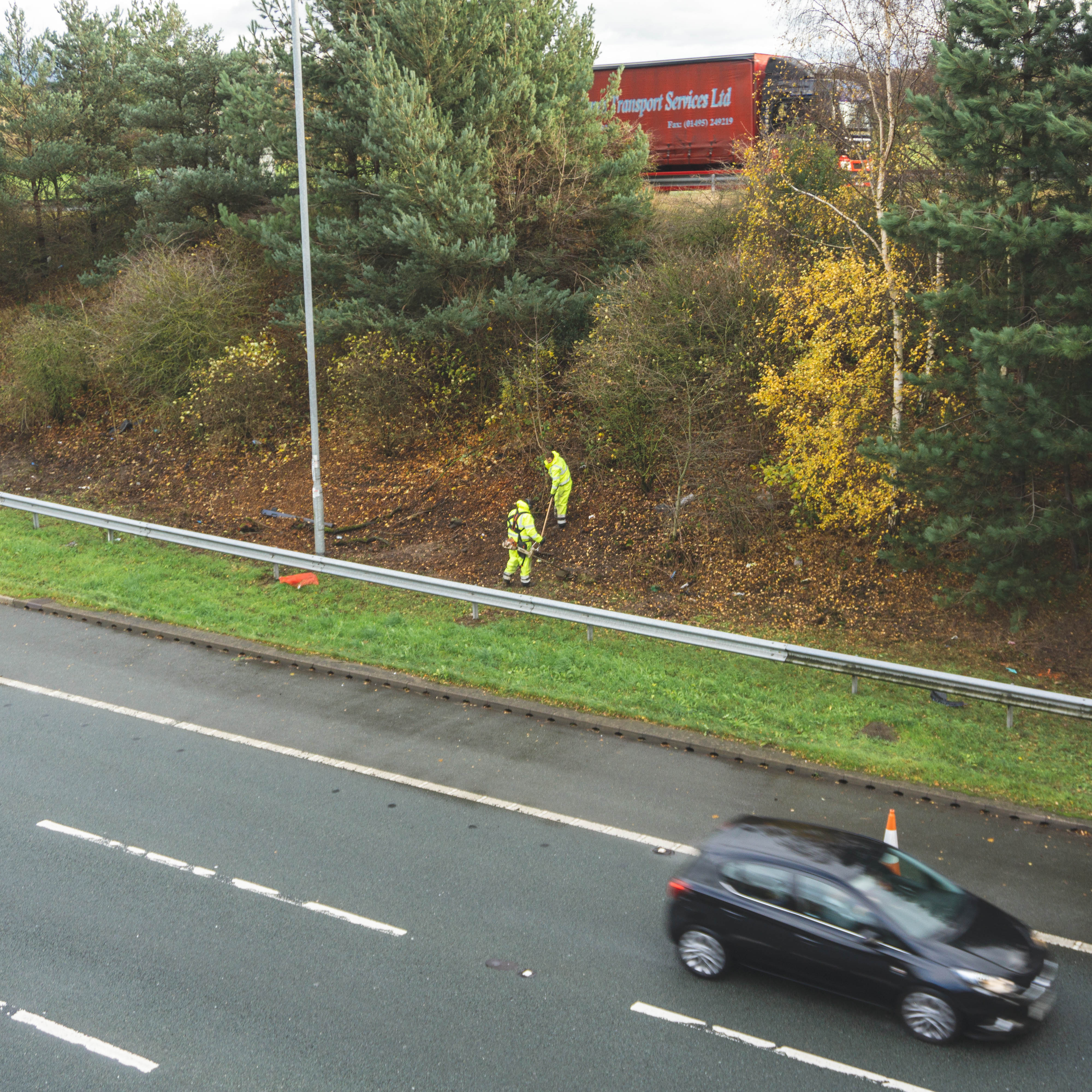 Willaston Primary School
Landstruction were approached by Willaston Primary School and asked to help them design three new areas for their playground. Landstruction built an Amphitheatre to act as an outdoor classroom, a Habitat hide to allow the children a space to observe the wildlife that surrounds their school and finally a Willow Den which acts as a covered place for the children to play.
After the completion, MD David T. Binks along with Design and Construction Manager Tom Bannister were asked to speak at the schools Aspirations Week to give the children more information on the Landscaping and Horticultural industry.  "it was a privilege to share my experience in garden design with the children. To see them so enthusiastic about design and horticulture was really inspiring."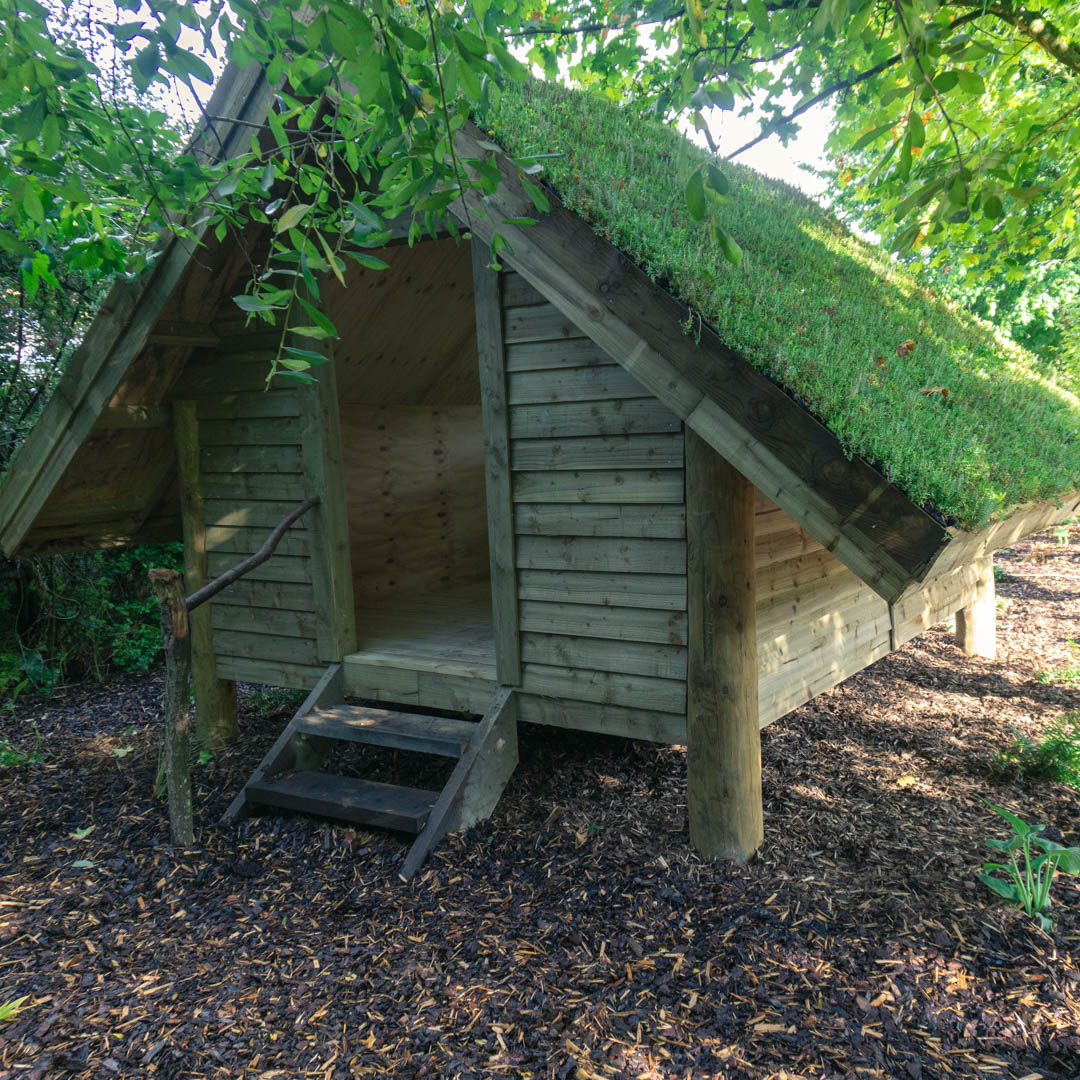 New Vans
As an early Christmas present, and to celebrate Landstructions 8th birthday, Landstruction welcomed some brand-new vans to our fleet.
As a business, Landstruction strives to improve the environment in as many ways as possible; they have done extensive research into finding the most fuel-efficient vehicles on the market, by doing this we hope to lower our daily fuel emissions by a third, helping to save the environment one step at a time!