On 1st January 2023 it will be mandatory for all UK housebuilders to have signed up for the NHQB's New Homes Quality Code with many of them having already done so since registration opened earlier this year.  Offering extra protection for home buyers, the new regulations put extra pressures on customer support teams meaning they need more support from their supply chain to ensure when problems arise, they are dealt with in a professional and timely manner.
The new scheme which has been in consultation for 5 years (and delayed due to Covid) was published at the beginning of 2022. The code sets out greater protection for home buyers, ensuring that the quality of product is delivered. One of the key messages is the time-based resolution for defects and snags, which have to be resolved within 30 days of the query being raised.
Delivering landscapes means working with living materials, and on the odd occasion things do not go to plan - be it weather conditions, accidental damage from site vehicles running over plants and turf etc., to name a few. This is where it's incredibly important for a developer to have the support and professional knowledge of an experienced landscaper they can turn to who can quickly resolve these problems.
Landstruction's 5-phase Customer Service Process: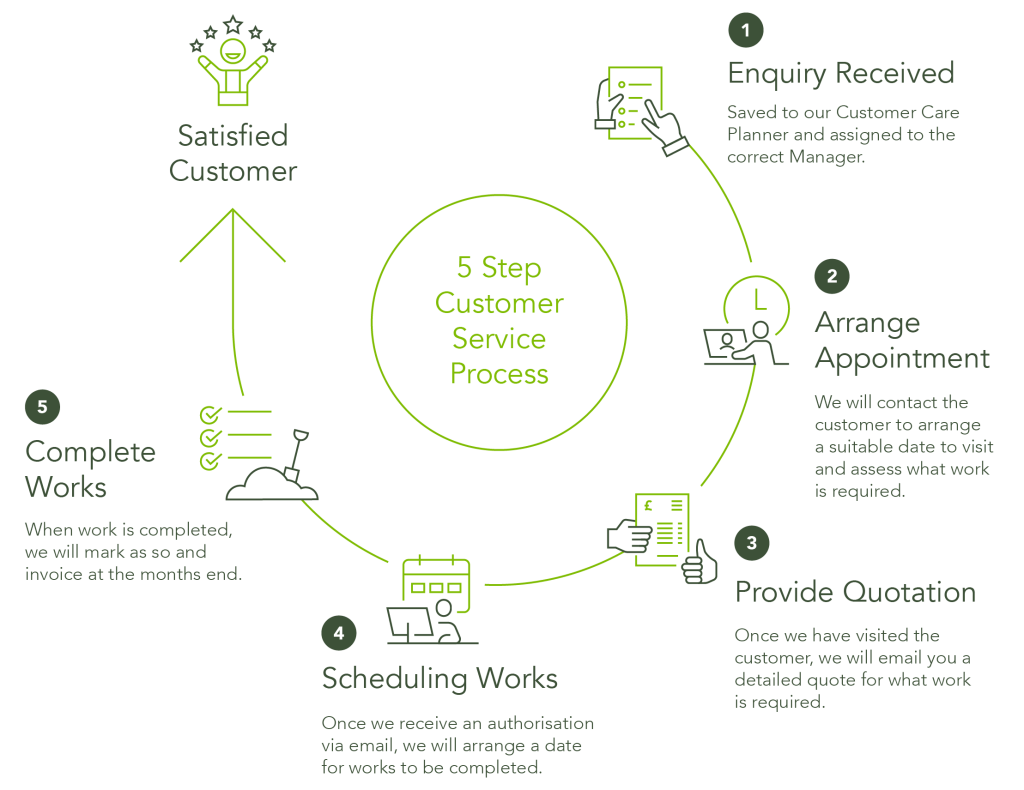 At Landstruction we have a dedicated customer care team who use our in-house 5-phase customer service process to manage and report on queries raised from site audits. This allows us to hold an audit trail of conversations, communications and track and assign jobs to the necessary team members, ensuring they are resolved within the scheme's requirements.
On top of the new system, we are promoting one of our experienced team members into a solely quality assurance role, they will inspect the installed landscapes and ensure they are delivered to the landscape architect's drawings and to our exacting standards. Ultimately this means that our customers and our customers customer's (the home buyers) are kept well informed with a rapid service taking the pressure from the customer service divisions, whilst also providing audit trails to comply with the new NHQB's regulations.
If you would like to find out more about our customer care process, or would like to learn how you can work with us on one of your schemes, please contact is on 01244 880422, or email the team at create@landstruction.com
---
OUR ACCREDITATIONS
We are approved and accredited members of the most respected bodies in our industry.